About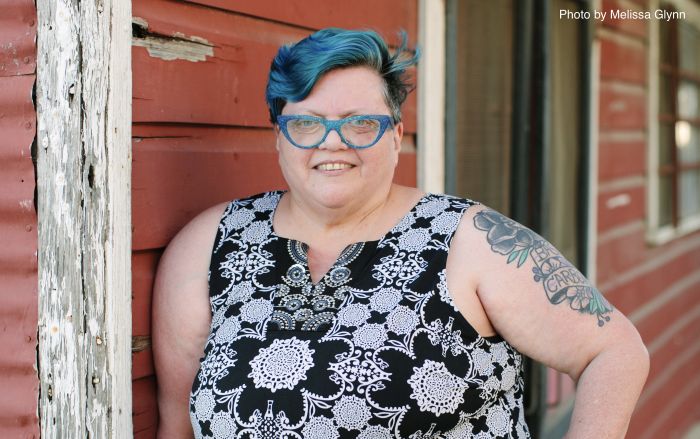 I hold a master's degree in Mass Communication from Southern New Hampshire University and a Bachelor of Journalism from the University of Texas at Austin. Before being elected in 2018 as Justice of the Peace, I had a long career in training and database marketing.
I am a strong advocate for LGBTQ rights and firm believer in the power of education to improve lives. During the 2017 Texas Legislative session and special session, I testified three times against the bathroom bill. I also completed the Pacific School of Religion's Gender, Sexuality, and the Bible Certificate program to help further help my LGBTQ activism.
In my first year in office, I requested, along with fellow JP KT Musselman, permission from the County Commissioner's Court to fly the Pride Flag during the month of June and the POW/MIA flag the week of Veteran's Day at the Justice Court. The request was denied but it generated a great deal of comment by the public and media attention. Last year, I was part of a small group of people that hosted the first-ever Pride event in Williamson County. Taylor Pride 2020 was a virtual event. This year, we're holding an in person event and have garnered large community support. Other municipalities in the county have reached out to us to learn how to start their own Pride events.
While JP, I've shepherded the transition from an outdated court management system to the county-wide system that allows for ease of sharing of case files while taking the court paperless at the same time. Since January 2019, our court has shredded over 200 boxes of court files and documents that did not need to be retained. We permitted the county warehouse to shred 268 boxes of files from our court that were past their retention dates. We sent another 206 boxes to be stored at the warehouse, archiving all closed cases through 2017 and eliminating the need for multiple vertical files.
Our Small Claims cases are up to date and we are seeing cases within the last 6 months. Our Debt Claim cases are significantly caught up as well and we are working through cases filed in 2019. Evictions, Truancy, and Administrative cases continue apace and on time. Criminal cases, which are primarily traffic offenses, are handled efficiently at the window. We've had positive feedback from our system to determine a defendant's ability to pay, reduce, or waive fines as needed to ensure successful closure of criminal traffic fines.
The pandemic impacted our court and highlighted the need for a new facility. Our building has foundation issues that cause frequent leaks and uneven settling. Our lobby is also small enough that it is difficult to safely socially distance. Because of this, we've kept court virtual. Our lobby has reopened to the public and you can file cases, pay tickets and pick up information as before.
Our phone systems have been problematic for most of my term, but are currently up and running. Callers will be able to reach a clerk for assistance.
In short, I've done everything I can to update the court processes and systems to be more efficient, use less paper and save the county money.